News
---
immeasurable, Rosenberg Gallery, Goucher College, Towson, MD, February-March 2023.




It's Never Over, St. Charles Projects, Baltimore, MD, January 2023.
Group exhibition. Gallery documentation by Michael Bussell.
Work exhibited: "The Hot Seat," drawing on paper, 16x20", 2022.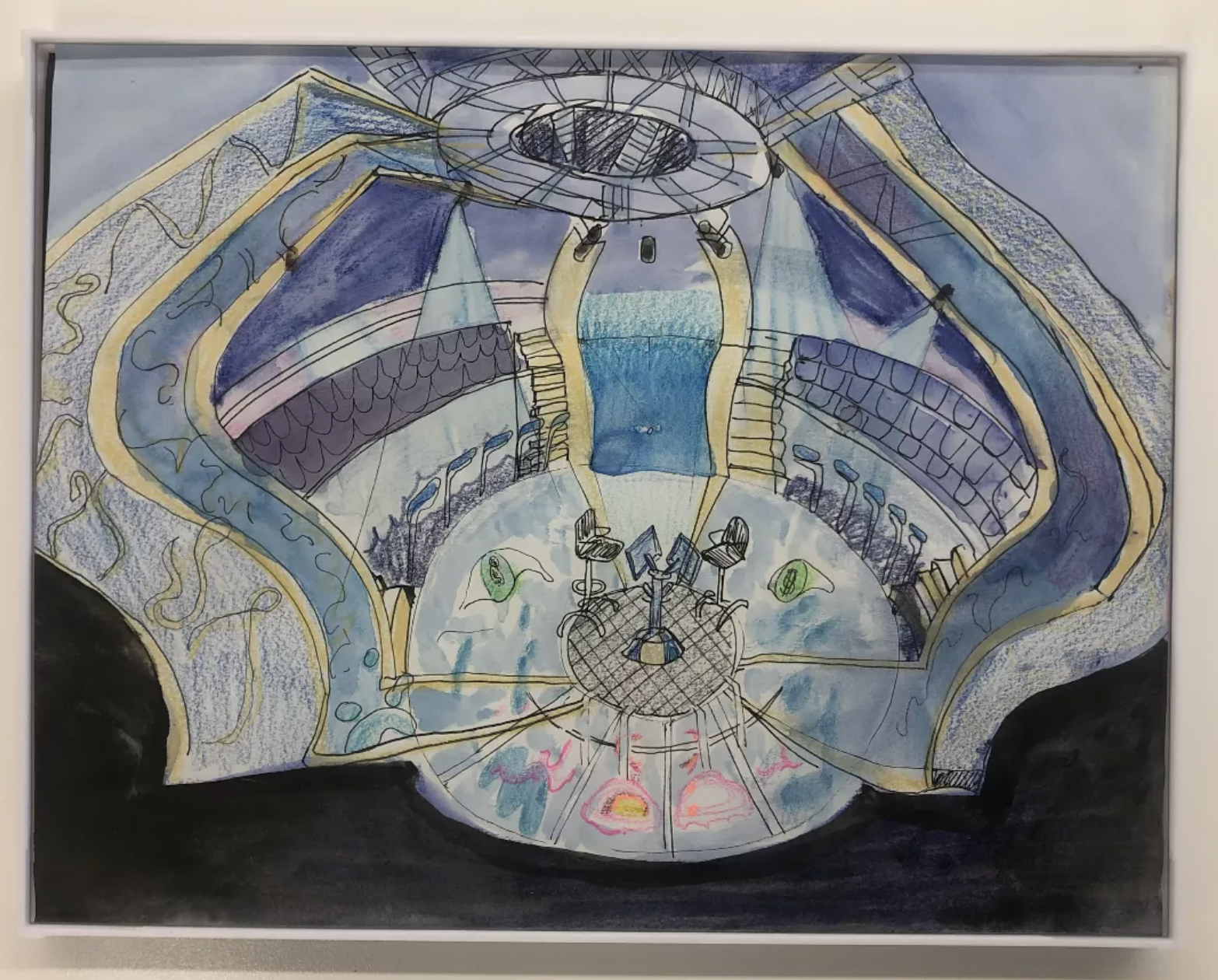 ---
Bio

Selina Doroshenko is a multidisciplinary artist, who mixes pattern, text and graphics, to serve up slices of daily life. Her current focus is textile surface design. Stitching and layering fabrics, she combines disparate materials to create new relationships. For her color choices, she derives inspiration from refracted light. This additive process feels energetic, flexible and forgiving. Wishing to understand fabrics from another angle, she maintains her artistic practice while running an upcycled, hand-dyed clothing business, Frick on a Stick. She completed her MFA in 2016 in The Mount Royal School of Art at the Maryland Institute College of Art, and her BFA in 2012 in Fibers at Concordia University. Her artwork has been shown internationally in Canada, Dubai, and the United States. Her work is in Joanne Gold and Capital One Art collections.


---
Press